Because we're less than perfect at marketing and promoting the power of Submittable, new clients (and even old ones) are often surprised to learn they can easily build custom forms in Submittable, and aren't limited to templates or just files like some of our competition. They can also build as many forms as necessary, and can accept almost any size and any type of file. (Formats includes most major video, document, images, audio, but Submittable also works with PDFs, PowerPoint, .epub, mobi and even .mus files which are used for music notation. (If there's something you don't see, just ask us and we'll add it.) The platform also works with massive files including feature-length movies.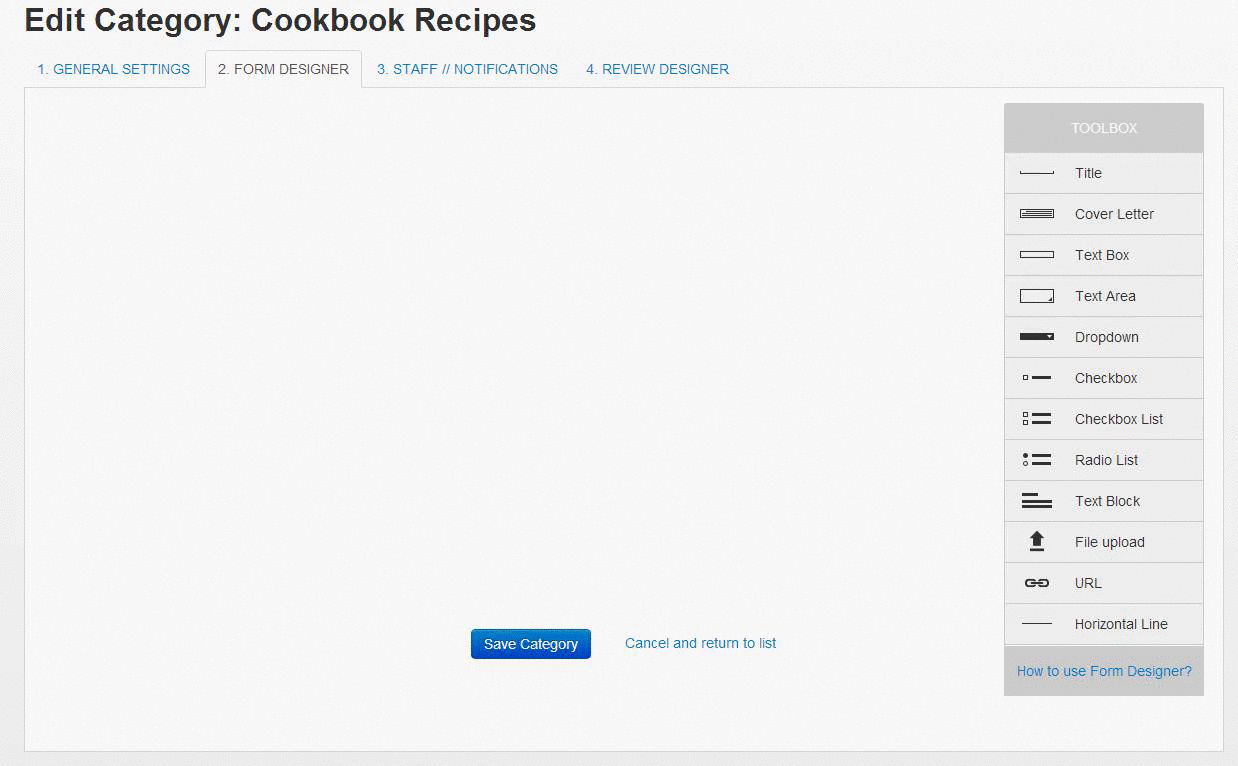 Over the winter, Socha was hard at work talking to customers and re-designing the form builder. I think she's succeeded. It's now both beautiful and highly functional. Last night John and Ryan and their team released it. If you edit or create a new category or job, you'll see it under the tab 'Form Designer".

The majority of the work is design and usability. All the input customizing is now done inline. And the toolbox is on the right-hand side so items can easily be dragged and dropped onto the form canvas. But also there have been dramatic improvements to how dropdown, checkbox list, and radio buttons are created.
  Additionally, you can now assign Word count limits to text areas.

Finally, this release also includes the ability to make files hidden to help with the anonymous review process and you can add multiple file upload buttons to a single form. The latter is great if you want to have an upload button that is content specific such as one for a resume and one for a portfolio of images. Similarly it could be used to accept five poems and to have a text input for each title.
You don't need to do anything to turn any of these new features on. The new Form Designer was fully deployed last night to all customers. If you edit an existing category or add a new one, you'll see the tool under the "Form Designer" tab.
Let us know if you ran into any problems or have any suggestions, or if you'd like a demo: sales@submittable.com
Thanks!