Let's say your organization has an application form and require that the applicant ask three people to send reference letters for the applicant. Organizations on Premier, Premier Plus, and Enterprise plans can add special Reference Letter fields to the application form. During the application process, the applicant will enter the email address of a reference letter writer into each Reference Letter form field. When the applicant submits the application, Submittable automatically sends a Reference Letter Request email to each reference letter writer. The email contains a link to a simple reference letter submission form where the reference letter writer will enter his or her name and submit a file containing his or her reference letter.
How to Add Reference Letter Fields to a Submission Form

1.  Create or Edit a submission form


2.  Select the Form Designer tab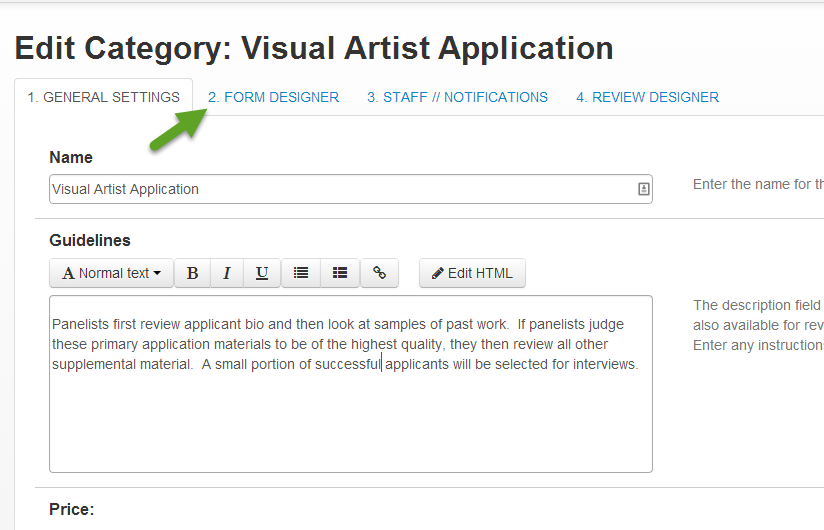 3.  In the Tool Box, click and drag the Reference Letter form element onto the submission form.


4.  In the Reference Letter form field, optionally edit the default Label and Description (top two green arrows). Choose if the applicant is Required to enter an email address of a reference, and choose whether you want the reference letter to be Blind (i.e. hidden from reviewers). 
5.  Add additional Reference Letter fields if desired.
6.  Click the Save Category button at the bottom of the page.



How to View Reference Letters

1.  From your Submissions page, open a submission to view its details.
2.  Click the Summary tab on the left.
3.  The screenshot below shows a section of the Summary tab, including one reference letter (green arrow). Click the Download link to view a received reference letter. The requirement to Download a reference letter for viewing is short term. Reference letter content will be viewable in Submittable shortly.
4.  If a reference letter has not yet been received, you will have the option to Resend a reference letter request to the reference letter writer. The applicant can also Resend the request from his or her own interface.


If you have any questions about the Reference Letter feature please email support@submittable.com or call (855) 467-8264 ext 2.